Chattanooga tops $110 million in smart city research
Driven by the mission of enhancing quality of life and economic development for local customers, EPB has utilized the smart grid and community-wide fiber optic network as a smart city research platform. Working with our partners in the Chattanooga Smart Community Collaborative, we've helped bring in more than $110 million in federally funded research. Efforts range from the development of home-based energy management systems that can interface with the community's smart grid and developing micro grids that can expand and shrink to make the most of solar energy to creating a mile-long Smart City Corridor along Martin Luther King Jr. Blvd. to test autonomous vehicle technologies.
MIT Economist Dr. Jonathan Gruber has taken notice of our Gig City.  Chattanooga's Smart City Research was featured in his book "Jump-Starting America: How Breakthrough Science Can Revive Economic Growth" about the benefit of investing federal research dollars in middle America. In February, The Enterprise Center brought Dr. Gruber to Chattanooga. He left the city with a greater awareness of local efforts as he continues his presentations, writing and research going forward. "If I was here two years ago, Chattanooga would've been the centerpiece of the book," Dr. Gruber said. "The EPB smart grid is an illustration for the rest of the world of how to leverage government funding to create a public service that works for all."
Members of the Smart City Collaborative include EPB, the City of Chattanooga, Hamilton County, UTC, Erlanger, The Enterprise Center, CO.LAB, and the Tennessee Aquarium.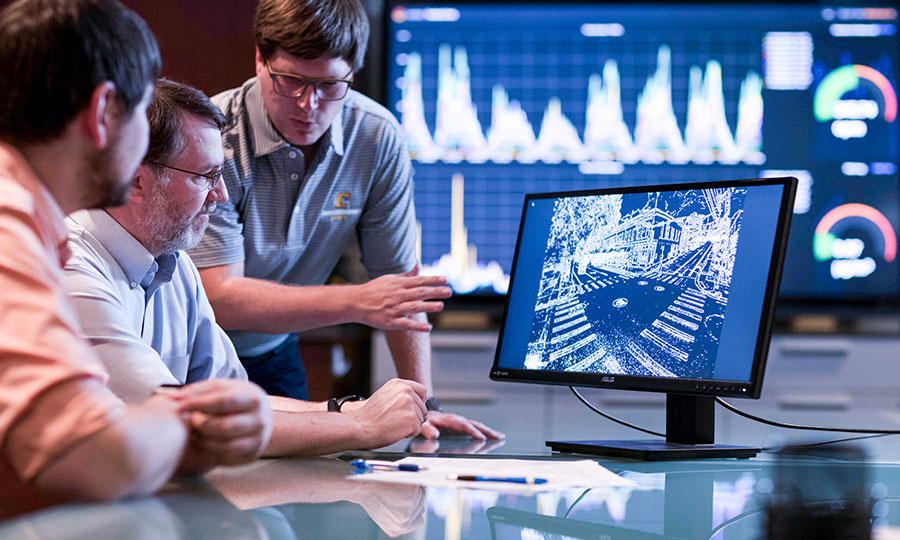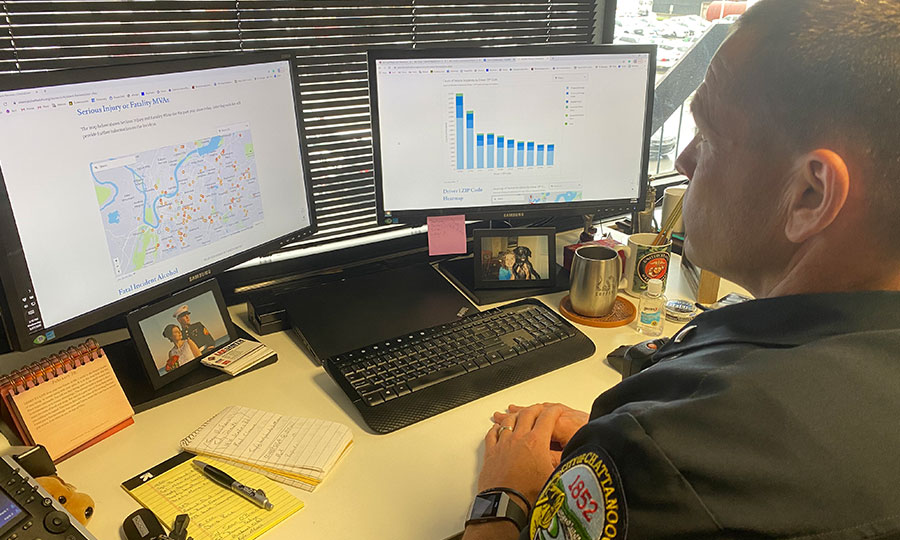 Community named national Digital Inclusion Trailblazer
The National Digital Inclusion Alliance recognized the City of Chattanooga and Hamilton County in coming together as a Digital Inclusion Trailblazer, thanks to continuing partnerships and efforts among the city, county, EPB, The Enterprise Center and Tech Goes Home Chattanooga.
"At EPB, our goal is to give the people in our community the power to do more whether they're earning, learning, innovating, or relaxing," said David Wade, president & CEO. "Chattanooga's fiber-to-the-home network is a platform for helping people realize their full potential both educationally and economically."
Other recipients of the Digital Inclusion Trailblazer award included New York, San Francisco, Boston, Seattle and Washington, D.C. Chattanooga was one of the smallest communities to receive this recognition.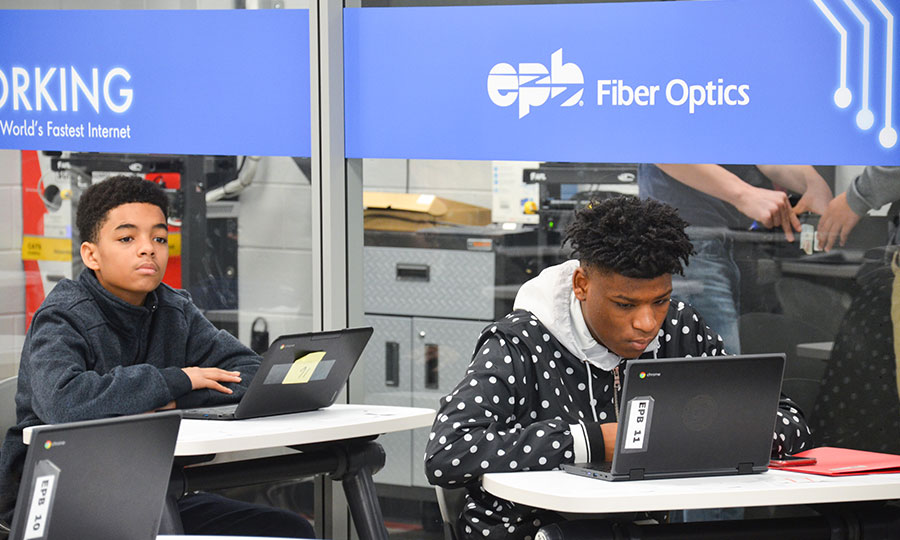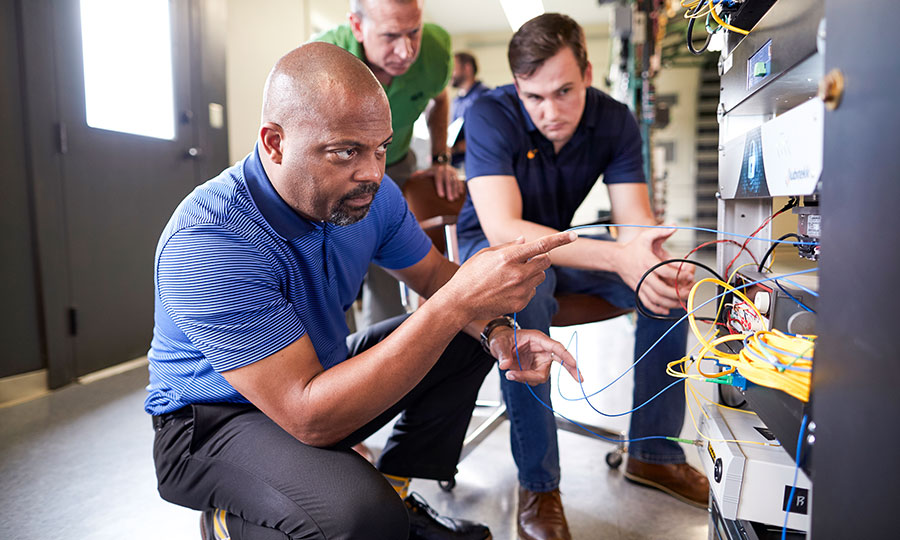 Partnering with national researchers to secure America's electric grid
Among the many research partnerships between EPB and Oak Ridge National Laboratory (ORNL), one of the most important is an effort that could help secure the national electric grid by field testing Quantum Key Distribution. This is a groundbreaking technology which utilizes quantum physics to enhance encryption. In support of the project, EPB has developed a 21-kilometer fiber optic test bed which is completely separate from the operational portions of the local electric and fiber optic infrastructure.
In March, EPB hosted ORNL, the U.S. Department of Energy (DOE), Los Alamos National Laboratory, Brookhaven National Laboratory and Qubitekk for the latest round of demonstrations of how the technology operates in real-world conditions.  DOE chose to partner with EPB as the only utility currently involved in the research because the community-wide fiber optic network and smart grid infrastructure is among the most advanced in the country.
"EPB is an incredible, progressive utility to work with on these projects," said Duncan Earl, President of San Diego based Qubitekk. "I can't even imagine working with any other utility."