Building a fiber optic community 100,000 strong
Just nine years after EPB Fiber Optics launched the world's fastest community-wide fiber optics network, we reached the milestone of serving more than 100,000 homes and businesses. Thanks to tremendous support from our customers, nearly two-thirds of the homes and businesses in our community enjoy world-class services that make it easier for them to learn, work, and play. As EPB approached this important milestone, employees across the company pulled together in an effort to achieve the goal. Team members launched an "All the Way to 100K" campaign to enlist the support of current customers in referring family and friends to join the community-wide network. Working together, EPB reached 100,000 customers in October 2019.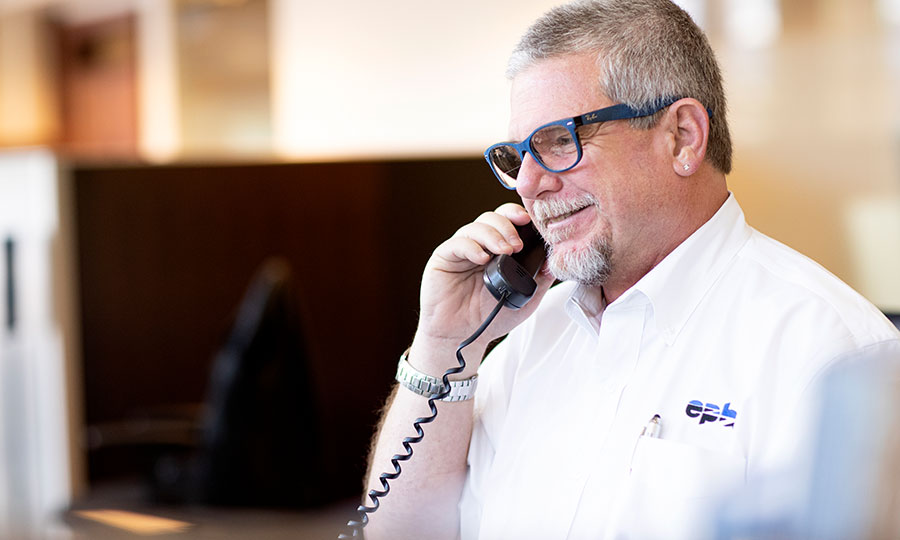 Celebrating with a "Big Gig"
On October 20, EPB Fiber Optics invited the community to a free family event to celebrate the grand opening of the newly renovated Miller Park, and to dedicate the EPB Community Stage to all of our neighbors right here at home. Filling an entire square block with music, food, games, performances and laughter, EPB gave a day of fun in the park back to those who give us the opportunity to serve every day of the year. Joined by Chattanooga Mayor Andy Berke, EPB CEO David Wade had the honor of revealing to the packed crowd our combined achievement of reaching 100,000 EPB Fiber Optics customers and blowing out the candles on a giant cake for everyone to enjoy.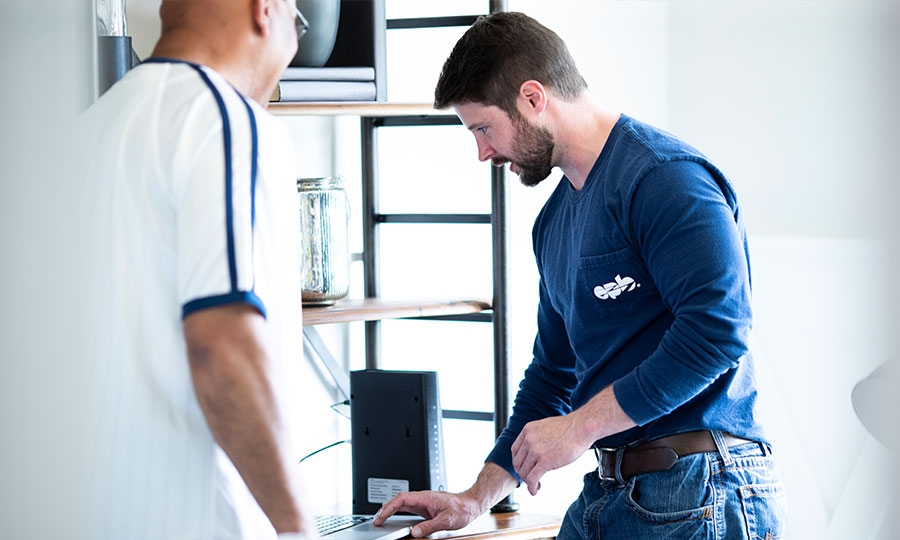 Even faster internet for less
In conjunction with our free speed increase on our standard internet offering, EPB Fiber Optics also gave Gig customers an even better value by adjusting the cost of our 1,000 megabit-per-second internet from $69.99 to $67.99 per month. This announcement drastically boosted Gig-speed customers by more than 1,300 subscribers in the first three months alone, and sales have continued to rise steadily ever since. The exceptional value of the Gig helps EPB remain competitive in the internet market and continues a consumer trend towards adopting internet with enough bandwidth to handle families with a household of connected devices, all running at the same time, with symmetrical uploads and downloads and superior streaming performance.

Changing channels with future-ready TV
These days, TV customers want more control over what they watch, when and where they watch, and how they watch. Consumers are no longer tied to the television screen – they can easily watch video content on other devices like phones, tablets and laptops. They want better value for their TV dollar and a solution flexible enough to adapt to the future of video delivery. So this year, EPB Fiber Optics provided customers the technology they're looking for with the new EPB Fi TV. This cutting-edge TV service lets customers break free from traditional TV with no set top box required because you can watch with compatible connected devices like smart TV's and streaming devices such as Amazon Fire TV Stick, Apple TV, computers, tablets and smart phones. Fi TV adds value by offering industry-leading features such as six streams for simultaneous viewing (upgradeable to ten), optional unlimited DVR with one year's storage, and the power of the world's fastest internet. Along with its exceptional fiber optic video quality and many other outstanding features, the new Fi TV bridges the gap between traditional and streaming television, enabling customers to enjoy the ultimate TV experience powered by the world's fastest internet.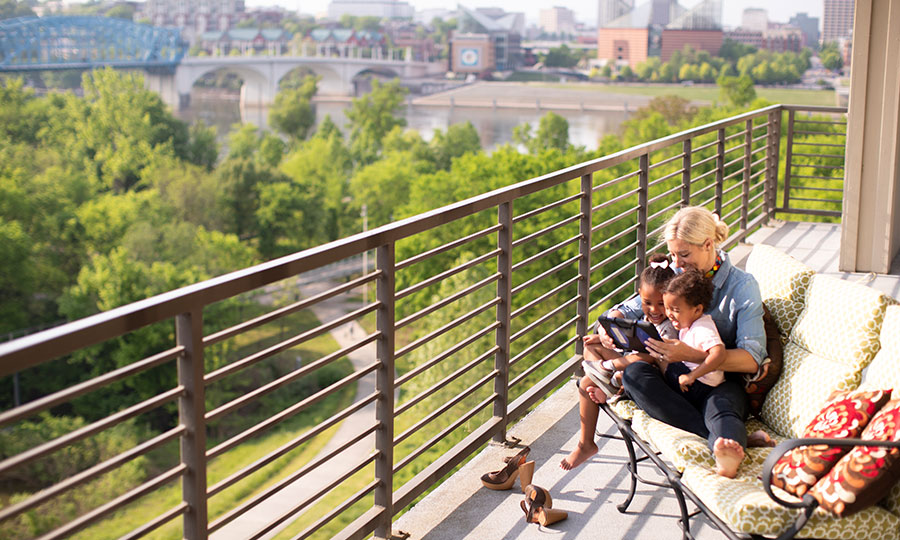 Delivering an even smarter home WiFi network
More people are depending on their home's WiFi network to watch streaming video content as well as access other internet-connected devices like security cameras, gaming consoles, smart locks, thermostats, appliances and more. All of these devices running at the same time can create additional drag on WiFi networks. So to help customers make the most of their EPB Fiber Optics internet, our in-home Smart Network WiFi service includes the latest Gig-speed router, professional network setup and ongoing tech support. We have enhanced EPB Smart Network to include network configuration for optimal wireless coverage throughout the home, expert device setup and no-cost return visits to set up other internet connected devices in the future. So far, more than 33,600 Fi-Speed Internet customers have subscribed to this valuable service.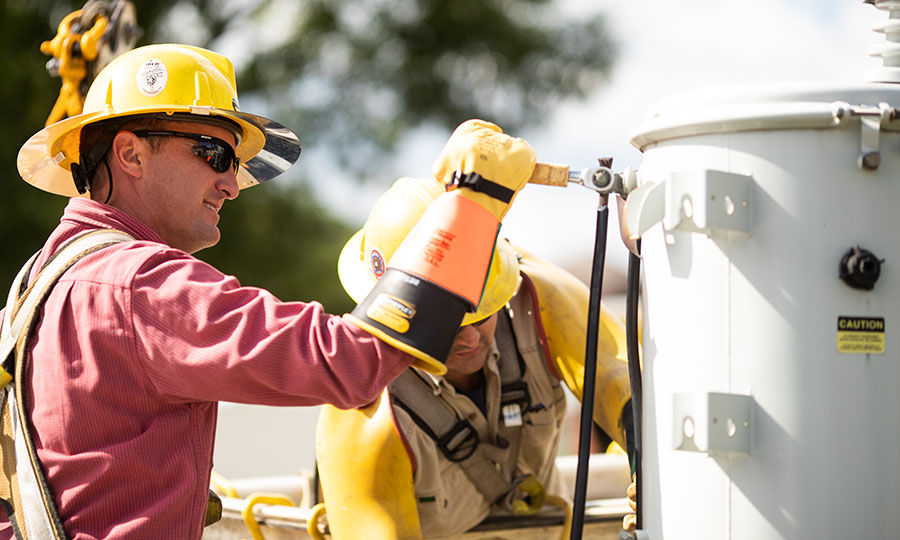 (Hard) hats off to EPB's Construction Department
It takes hard work and expertise to build and maintain the infrastructure EPB relies on to provide electric and fiber optics service throughout our service area. Often, EPB can do our best for customers by going unnoticed. For example, the linemen and crews in EPB's Construction Department work behind the scenes to do critical work. They are a mainstay of EPB, working daily to proactively maintain and upgrade equipment. They also work round-the-clock during outages to repair lines and restore service as quickly as possible. From changing out rotten power poles to installing highly sophisticated computerized smart grid components, the Construction Department is responsible for ensuring services are consistently delivered to homes and businesses every minute of every day. And, with Chattanooga's influx of new subdivisions, apartments, condos and mixed-use developments in just the last three years, the tremendous responsibility of these operations experts is even more important to keeping our community connected.
Proactively enhancing electric service for the future
St. Elmo was one of first neighborhoods EPB energized more than 80 years ago, so it was time to upgrade systems for a more enhanced energy delivery solution. This year the EPB Construction Department worked with other departments across the company to convert the 4 kV electric distribution network in the St. Elmo community to a 12 kV network with minimal customer disruption. The project also included the installation of additional IntelliRupter automated switches to help provide more reliable power delivery to St. Elmo's nearly 2,000 homes and businesses. As part of the smart grid, these IntelliRupters can further isolate outages and reroute power to customers who would have otherwise experienced a loss of service. In addition to enhancing service, this project reflects EPB's commitment to operational excellence in everything we do.